Black Studies Department Newsletter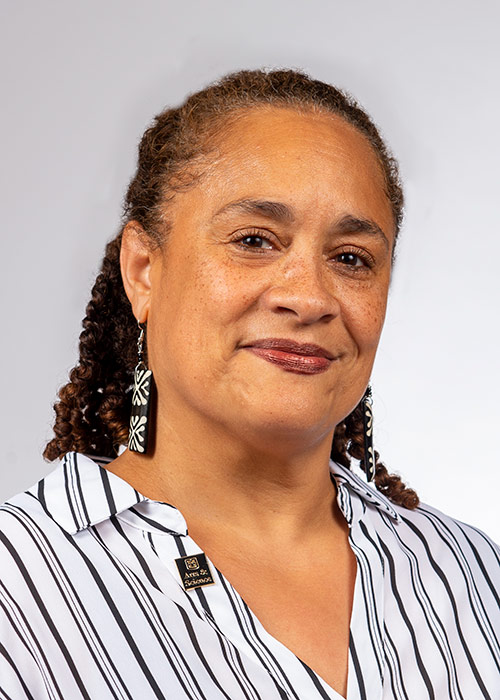 Message from the Chair
While we are physically distant, we remain joined by a common mission to "prepare students to critically understand, conduct research, and interpret the complex histories, societies, and cultures of people of African descent in the United States, Africa, and the Diaspora … conduct research that develops new or builds upon existing concepts, theories, and approaches to the study of the evolving experiences and contributions of Africa and the African Diaspora." We are engaged in the work that prepares our students, ourselves, and our communities "to competently participate in diverse and competitive global societies where [we] may contribute viable practical solutions to critical challenges on multiple levels." In the past six months, the mission and value of Black Studies has become increasingly more transparent as we confront a pandemic that continues to have a devastating impact on our global Black African and African Diaspora communities.
It is not only the dreadful and ravaging COVID-19 virus that has disproportionately claimed the lives, families, and legacies of Black people in the U.S.—with cities that are heavily populated by Black people. including Detroit and New Orleans, accounting for the greatest percentages of COVID-19 related deaths, but also the ceaseless, tragic, and senseless slaughter, incarceration, and terror inflicted upon Black lives that matter on all continents, as well as the peoples, histories, and cultures they represent. In the wake of the coronavirus pandemic, what remains clear is that a lack of knowledge as well as ignorance and miseducation about Africa and the African Diaspora have helped to spread one of the deadliest of all pandemics—plain and simple, from Linneas and Buffon to Loch: Racism, a malady exacerbated by other equally devastating forms of systemic oppression.
Black Studies has been and continues to be at the forefront of identifying problems, educating for solutions, and adapting with changing visions and versions of the worlds we represent in scholarship, teaching, and service. In our 50th year as an academic unit and seventh year as a department in the College of Arts & Science, we are reminded of the mission and legacy of those who made it possible for us to be here and to do the work we are called to do. The Black Studies Department represents a fellowship of brave scholars, teachers, activists, and leaders who remain faithful to our call—to educate, inspire, imagine, and create a better world from our diversity of disciplines, thinking, and cultures.
This is why I know Black Studies matter! Now, more than ever.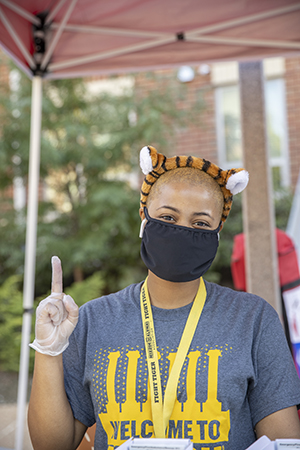 Congratulations to our Seniors!
Majors  
Allisa Foster
Kierra Jones
Kaelyn Sturgell
Minors  
Kayla Branigan
Brianna Dinwiddie
Sierra Downing
Rebecca Johnson
Jasmine Pool
Sage Williams
"The size of your dreams must always exceed
your current capacity to achieve them.
If your dreams do not scare you,
they are not big enough"
Ellen Johnson Sirleaf
President of Liberia
(2006-2018)
Select Fall 2020 Courses*
BLSTU 1000: Introduction to Black Studies
BLSTU 1705: Writing Early Black Women's Spiritual Identity
BLSTU 1705/1705H: Swahili Language Course, Regular/Honors
BLSTU 3004: Africa and the World
BLSTU 3977: Black Studies Methodologies
BLSTU 4270/7270: African Americans in the 20th Century
BLSTU 4303: Black Studies in Race, Class, Gender, and U.S. Policy
ENG 3400W: Survey of African American Literature to 1900
*See Black Studies Department website for full list, instructor, date/time, and location: https://blackstudies.missouri.edu/academics/current-courses